1950 Buick Roadmaster Jetback Sedanet – Model 76S
| | | | | | | |
| --- | --- | --- | --- | --- | --- | --- |
| Production | | | | | | 2,968 cars |
| Original Baseprice | | | | | | $ 2,528.00 |
| Engine | | | | | | 320.2 cui Fireball L8 |
| | | | | | | 152 |
| | | | | | | 274 ft-lbs |
| | | | | | | 64.4 inches |
| | | | | | | 80 inches |
| | | | | | | 208.8 inches |
| | | | | | | 126.3 inches |
| | | | | | | 4,025 pounds |
% share of all 1950 Buicks
Quote from Original Literature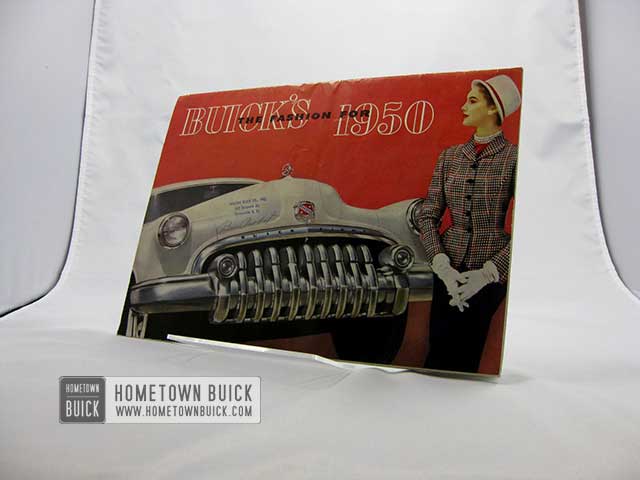 Swing in behind the wheel of this blithe and breezy beauty - the 1950 Buick Roadmaster Jetback Sedanet (Model 76S), and let it sing you a spring song like none you ever knew. Open it wide from windshield to deck light, and let wood winds whisper soft refrains you've waited all winter to hear. Then tap that treadle and hear the deep bass thrum of Fireball power that's eager for hill and highway. For this is the Roadmaster that carries the spirit of spring through all the seasons.
1950 Buick Roadmaster Jetback Sedanet Equipment
Most engineering features were standard on the 1950 Buick Roadmaster Jetback Sedanet – even the (automatic) Dynaflow Transmission. The model 76S was one of the finest cars of its day. The only thing – by todays standards – that was not included in the base price was a radio.
Accessories Group (Electric Clock, Wheel Trim Rings, Trunk Light, Rear License Plate Frame)
Back-up Lights
Direction Signals
Dynaflow Transmission (Automatic)
Flexible Spoke Steering Wheel
Foamtex Seat Cushions
Glare Proof Mirror
Wheel Covers
Windshield Washer
Antenna only
Heater & Defroster
Sonomatic Radio with Manual Antenna
Selectronic Radio with Manual Antenna
White Wall Tires
See 1950 Buick Options & Accessories for a full list with original prices.
Controls for 1950 Buick Dynaflow Transmission Driving are as simple as you can imagine. A foot-brake, an accelerator & a control lever. Read more!
1950 Buick Roadmaster Jetback Sedanet Colors
The favorite colors of 1950 were Grey, Green and Blue – very common for the 50s. Overall, 17 exterior colors were available for the Roadmaster series. Two-Tone paint was at extra cost and limited to certain color combinations. In this case, only the roof could be painted differently. Note: Color accuracy varies by computer/device settings and depends on the actual light.
(See complete 1950 Buick color chart for Duco Paint numbers and correct Two-Tone paints.)
Roof Colors (Two-Tone Paint)
Verde Green (with Cirrus Green or Niagara Green)
Imperial Blue (with Olympic Blue or Barton Grey)
Sunmist Grey (with Cumberland Grey)
Carlsbad Black (with Calvin Grey)
1950 Buick Featured Video
Literature covering the 1950 Buick Roadmaster Jetback Sedanet
Hometown Buick has a big online literature archive – including handy repair manuals for your 1950 Buick Roadmaster Jetback Sedanet. Enjoy reading them, most parts of every item are free to the public.
HOMETOWN BUICK Collection
Rare Fabric & Factory books and Buick Marketing Folders; we at Hometown Buick have collected many 1950 Buick items of the years. We love sharing the old stuff with you!
You want to enjoy 1950 Buick literature offline? We can support you by offering spare original items as well as high quality reproductions in the Homwtown Buick shop.
For 1950 Buick Roadmaster Jetback Sedanet Owners and Enthusiasts