Hometown Buick was formed to help you out with original information about your 1957 Buick. That's why we've made this 1957 Buick Literature section for you. Here you find owners guides and literature as well as repair manuals for your classic car. All items here free!
The original books, manuals, flyers and other material are part of the Hometown Buick Collection with over 3,000 items. All of them have been digitalized to save them for the future. Some of them are already optimized for the web – that's the 1957 Buick Literature you see here. If you want to see more or a particular book, please let us know!
Hometown Buick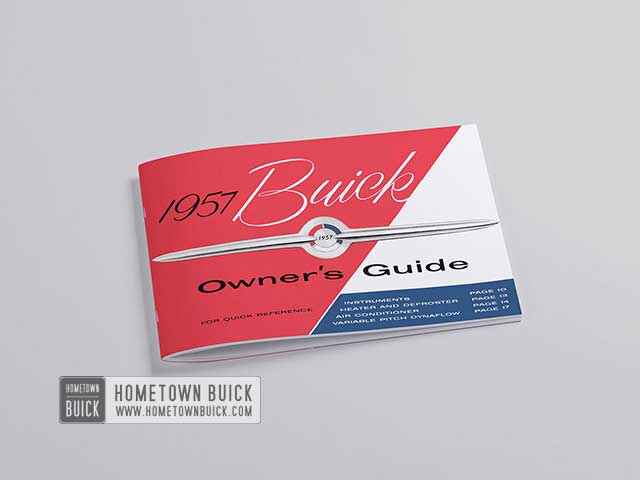 The 1957 Buick Owners was compiled by the Buick Engineering and Service Departments to assist 1957 Buick Owners in obtaining the utmost pleasure and satisfaction from their new car. It has a few operating tips for 57 Buick owners that are very helpful. Read more about instruments, fuel selection, lights, accessories, gear shifting, specifications and maintenance!