Looking for repair or maintenance for your 56 Buick? Feel yourself at home in our 1956 Buick Literature section! Here you can read basic repair information that was given to Buick dealers as well as information for new car buyers in 1956.
All 1956 Buick Literature items here are digital versions of good originals that were transferred to the computer. The digitalization process continues. All items of the Hometown Buick Collection have been scanned already. If you want to read more here, please tell us!
We wish you a good repair job, happy browsing our website and keep in mind that all info here was published in 1956 and might not reflect today's knowledge!
Hometown Buick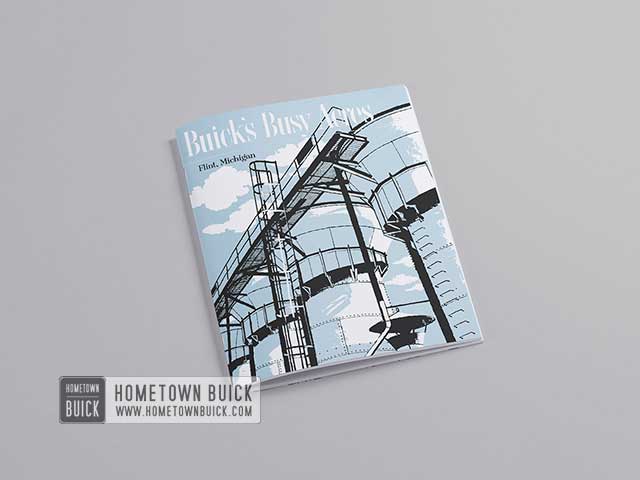 The headquarter as well as the biggest assembly plant of Buick in 1956 were located in Flint, Michigan. New car buyers could pick up their new car right from the factory. It was also possible to take a look at the production process. Visitors to Buick's final assembly line saw a new car built rapidly. Less than two hours after a bore frame was placed on a power conveyor it supports a beautiful finished car, exact and quiet in operation. Thats why Buick called it Buicks Busy Acres. This rare 1956 Buick Literature piece gives you a virtual tour of the Buick factory and the 56 Buick assembly line.