Welcome to the 1951 Buick Literature of Hometown Buick! Here we provide you basic repair info for your 51 Buick was well as owners guide which were given to original car buyers back in 1951. All manuals, books, flyers, etc. are free!
All items on this page are digital versions of the original 1951 Buick Literature pieces. They have been scanned, optimized for web use and connected with further helpful links for your classic car.
We hope you enjoy it! If you're looking for specific 1951 Buick Literature that is not on this page, please tell us!
Hometown Buick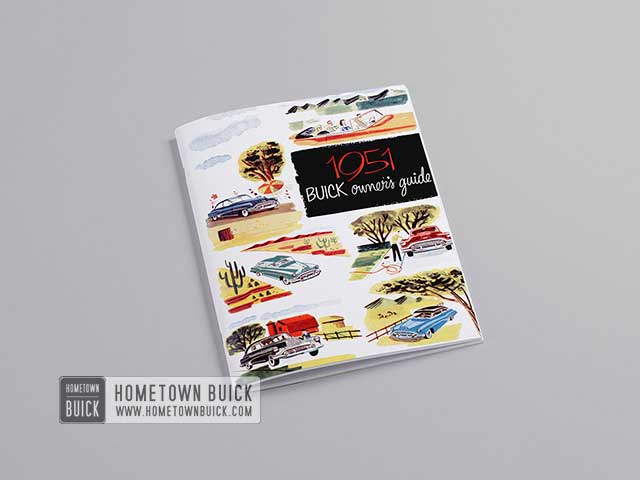 The 1951 Buick Owners Guide is a must have 1951 Buick Literature item for all 51 Buick owners. It was compiled by the Buick Engineering and Service Departments to assist original 51 Buick owners in obtaining the utmost pleasure and satisfaction from their car. Buick urged owners to follow the instructions and recommendations closely.