In 1953, Buick celebrated its 50th anniversary. That's why this year has so many 1953 Buick Literature pieces. Here you find owners items like the owners guide as well as special shop/garage books like the shop manual.
Hometown Buick was formed to provide basic literature for all owners of this cool classic car and other Buicks of the 1950s. The digitalization of literature continues. More and more literature items become available – if you can't wait to see it happening, please contact us!
We hope you like the digitalized versions of the original 1953 Buick Literature in this section!
Hometown Buick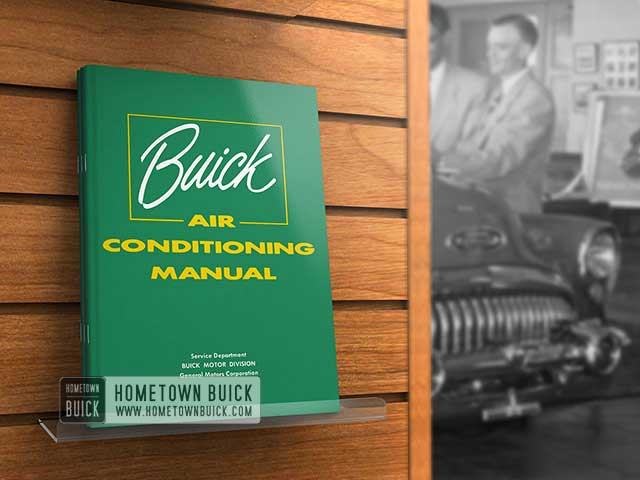 Air conditioning in itself was not a new subject in 1953. Public buildings and homes have been air conditioned for many years. Then, too, countless millions of refrigerators have been built - nearly all of which operate by the same basic principles and components as our automobile air conditioning unit. The main function of the 53 Buick Air Conditioning system provide comfort in the passenger compartment of the car by cooling the air, removing the moisture from the air, and by supplying a limited amount of outside air for ventilation. We believe you will discover Buick Air Conditioning to be a very interesting feature and one which you will readily become qualified to service and maintain.