One of the most used marketing instruments, today and in the 1950s, is a customer magazine. So ist no surprise that Buick had an own magazine. The name was not that creative, they simply called it Buick Magazine. Over 100 issues were published in the 1950s. Although the importance seem to have descreased with time. While there were 12 issues for 1950, they started to cut effort down to 10 issues in 1956 and even less for 1957 and the following years, The general design of Buick Magazine was changed a few times – not a good sign, say marketing experts. The more changes the harder to establish a brand in the public.
Meanwhile the design changed, the overall concept remain unchanged over the years. As the welcome message on the cover said, 'This magazine comes to you as a friendly messenger from your Buick dealer. It provides an additional means of saying that you are a welcome   member of the Buick family.', Buick Magazine was not a boring lot of advertising stories. They mixed Buick related content with interesting stories of cities, events or vacation hints. One issues per year was used to introduce the new model line. In this case, the model line and engineering stories were told by Buick executives – along with neat side story like accessories selling points.
Buick magazine is a good way to get to know the overall feeling of the 1950s. It was an era of prosperity and new technologies like the jet engine.
From the collecters stand point, especially the new model line issues are harder to find. If you ever come acress a full year lot, you should get your hands on it, if the price is right. Otherwise shipping costs might eat your budget up. Prices go from 1 to 50 USD per issue; depending on condition and if its a rare issue. Later issues of Buick Magazine are rare, especially 1956 and later.
The first years of Buick Magazine were published in letter format. September 1958 was bigger due to the 1959 Buick model introduction. Surprisingly Buick decided to make the 1959 Buick Magazine issues a lot smaller than previous edition. The smaller size was continued during the 1960s. The average Buick Magazine had 16 pages.
The following gallery of Buick Magazine covers was made from owned originals in the Hometown Buick Collection. Enjoy browsing!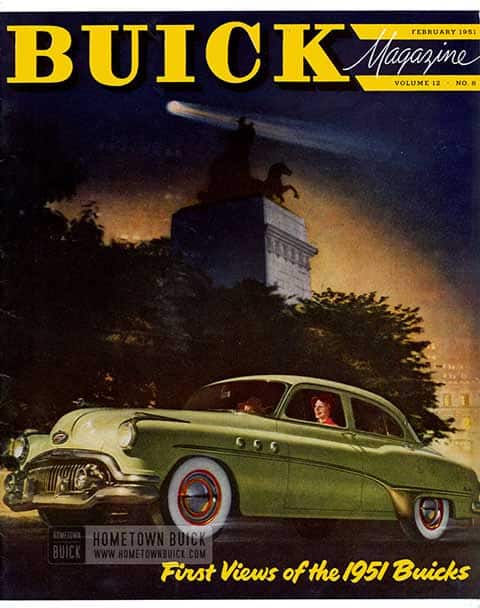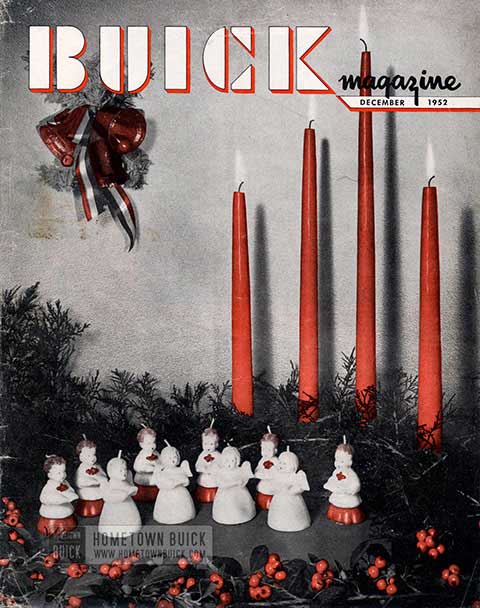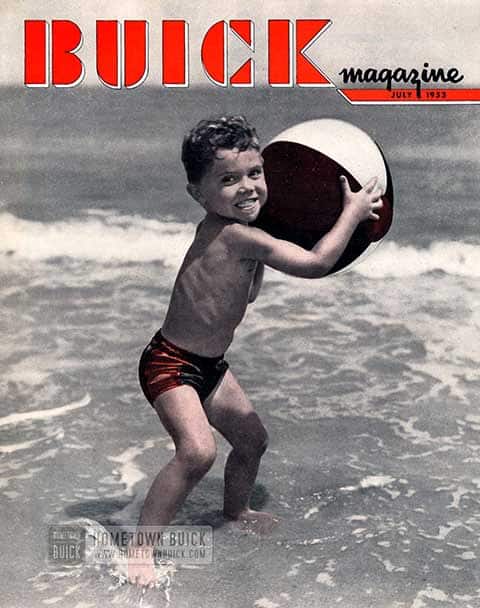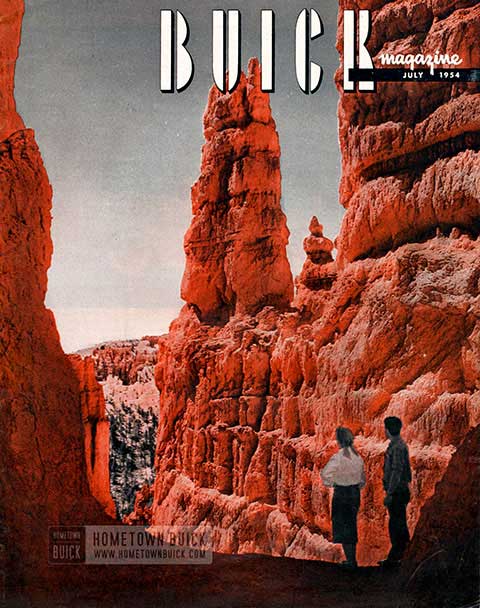 December 1956 & January 1957
December 1957 & January 1958
December 1958 & January 1959