1955 Buick Century Riviera – Model 66R
| | | | | | | |
| --- | --- | --- | --- | --- | --- | --- |
| Production | | | | | | 80,388 cars |
| Original Baseprice | | | | | | $ 2,601.00 |
| Engine | | | | | | 322 cui Fireball V8 |
| | | | | | | 236 (w/Dynaflow) |
| | | | | | | 330 ft-lbs (w/Dynaflow) |
| | | | | | | 60.5 inches |
| | | | | | | 76 inches |
| | | | | | | 206.6 inches |
| | | | | | | 122 inches |
| | | | | | | 3,805 pounds |
% share of all 1955 Buicks
Quote from Original Literature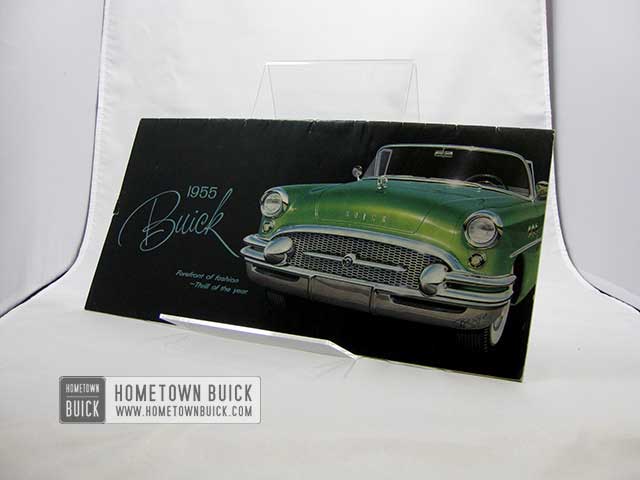 The sports-car-styled 1955 Buick Century Riviera (Model 66R) packs Buick's mightiest V8 engine-236 horsepower-on Buick's most compact wheelbase of 122 inches-and delivers just above Buick's lowest prices. Thus, the Century offers you the highest-horsepower-per-dollar of any car in America today.
1955 Buick Century Riviera Equipment
The 1955 Buick Century Riviera was a top performer of its day. But on the other hand, it was a luxury car, too – with a long option list.
Deluxe Steering Wheel
Foamtex Seat Cushions
High Air Ventilation Intake
Power Windows
Redliner Speedometer
Tubeless Tires
V8-Engine
Wrap-Around Windshield
Air Conditioner
Easy-Eye Glass
Heater & Defroster
Power Brakes (only with Dynaflow)
Power Steering
Power Seats
Power Windows
Rear View Mirror
Safety Group (includes Back-Up Lights, Windshield Washer, Glareproof Mirror & Parking Brake Signal Light)
Selectronic Radio
Sonomatic Radio
Two-Tone Paint
Variable Pitch Dynaflow Transmission (Automatic)
Windshield Washer (Automatic)
Wheel Covers (Hubcaps)
White Wall Tires
Wire Wheels (Kelsey Hayes)
See 1955 Buick Options & Accessories for a full list with original prices.
The 1955 Buick Air Conditioner caters to your comfort in many ways: It cools down a your hot 55 Buick quickly. Read more about the original system/unit!
1955 Buick Century Riviera Colors
Buick offered 20 base colors for 1955. They could be used as solid colors, two-tone paint or even three-tone color combinations. Two-tone paint meant the roof to be painted differently; three-tone paint was only available in certain colors.
Note: Color accuracy varies by computer/device settings and depends on the actual light. See complete 1955 Buick color chart for Duco Paint numbers and three-tone color combinations.
1955 Buick Century Riviera Interior Trim Combinations
This is a Standard Trim.
Seat Material:
Charcoal Pattern Nylon
Bolster Material:
Red Cordaveen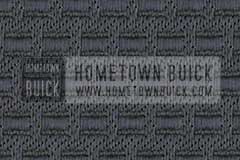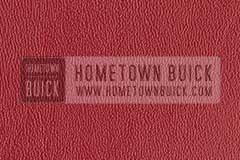 This is a Standard Trim.
Seat Material:
Light Green Pattern Nylon
Bolster Material:
Green Cordaveen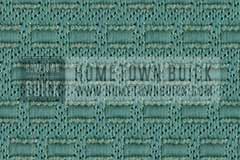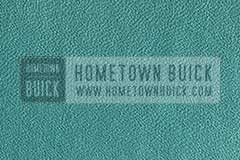 This is a Standard Trim.
Seat Material:
Light Blue Pattern Nylon
Bolster Material:
Blue Cordaveen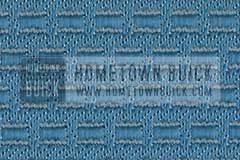 This is a Standard Trim.
Seat Material:
Charcoal Pattern Nylon
Bolster Material:
Light Grey Cordaveen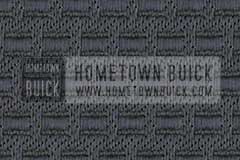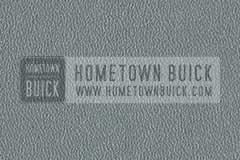 Prospects of a 1955 Buick Century had a choice between four interior trims. Green, blue, black, red and grey were available.
1955 Buick Featured Video
The Buick Berle helped Buick to increase their sales position to #3 in the United States. That made 1955 one of the most popular year in its history.
To train Buick dealers and salesmen, the Dealer Training Organisation (DOT) released 16 issues – most of them about mechanical or sales procedures. Only the first video was created for playing in the showroom. It introduced the new model line and new features in full color – lots of beautiful images and what a great story – the "Thrill of the Year"!
Literature covering the 1955 Buick Century Riviera
Do you do all the work on your 1955 Buick Century Riviera by your own? We'd like to support you with original mechanical manuals. Read the 1955 Buick Shop Manual and other repair manuals online!
HOMETOWN BUICK Collection
Hometown Buick is based on a private collection with many rare Buick items of the 50s – including some of the rarest 1955 Buick memorabilia like the original 1955 Buick Colors and Fabrics Book / Dealer Album, Press Release or Dealer Slidefilms (DOT). Explore our collection and have fun!
You'd like to have a printed copy of 1955 Buick memorabilia? We offer spare items and high quality reproductions in our shop – we ship worldwide. Check them out now!
For 1955 Buick Century Riviera Owners and Enthusiasts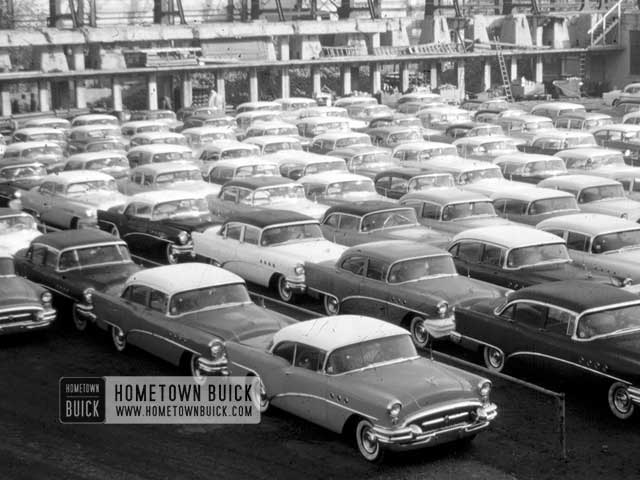 Hometown Buick is maintaining a 1955 Buick registry. Its aim is to provide you information about how often certain engineering features were ordered or which color combination was most popular in 1955. Make your contribution today and help the community by submitting your car data!
Today, a car configurator on manufacturers websites is a standard feature. But of course not in 1955. Hometown Buick brings both together: With the 1955 Buick Configurator you can build your individual 1955 Buick as it could have been produced. It is based on factory information to make sure everything is factory correct. Build your 1955 Buick your way!