1956 Buick Interior Trim Combinations
In 1950, Buick had only very little two-tone interior trim combinations. In 1955, the first three-tone combinations were introduced. And in 1956, even four different materials could be chosen for the interior of a 56 Buick.
Inflation is the right word for the increase of different interior trim combinations from 1955 to 1956. There were bright luxury choices as well as money saving materials for every model. Prospects of the model 46R had 19 interior combinations to choose from!
To make it easier for buyers and salesmen, Buick changed the way how they spread the news about the 1956 Buick Interior Trim Combinations. The Trim Book that carried a sheet and samples was discontinued. The 1956 Buick Interior Trim Album combined all info you need to restore your 56 back to original. Trim numbers, samples and trim areas were shown in one publication. That's why we at Hometown Buick have decided to make reproductions of this rare literature item and give everyone access to its basic information on the internet.
1956 Buick Interior Trim Combinations
Standard Trim?
Yes
For Model(s):
46C
Seat & Bolster Material 1:
Red Cordaveen
Seat & Bolster Material 2:
Red Plain Cordaveen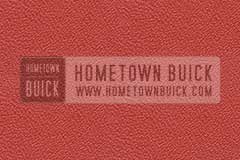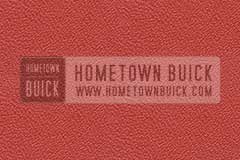 Standard Trim?
Yes
For Model(s):
49
Seat & Bolster Material 1:
Ivory Plain Cordaveen
Seat & Bolster Material 2:
Red Plain Cordaveen
Standard Trim?
Yes
For Model(s):
46C
Seat & Bolster Material 1:
Light Green Cordaveen
Seat & Bolster Material 2:
Medium Green Plain Cordaveen
Standard Trim?
No
For Model(s):
46R
Seat & Bolster Material 1:
Light Green Cordaveen
Seat & Bolster Material 2:
Green Cordaveen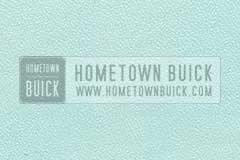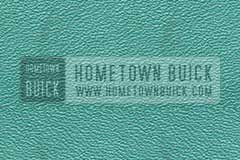 Standard Trim?
Yes
For Model(s):
41, 43, 46R, 48
Seat Material:
Green Nylon Pattern Cloth
Bolster and Seat Facing Material:
Light Green Perforated Cordaveen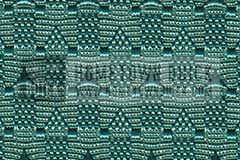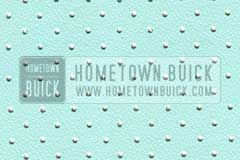 Standard Trim?
No
For Model(s):
41, 43, 46R, 48
Seat & Bolster Material 1:
Light Green Cordaveen
Seat & Bolster Material 2:
Green Nylon Pattern Cloth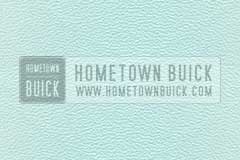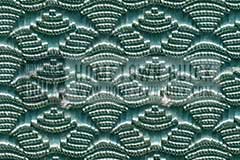 Standard Trim?
Yes
For Model(s):
49
Seat & Bolster Material 1:
Light Green Plain Cordaveen
Seat & Bolster Material 2:
Medium Green Plain Cordaveen
Standard Trim?
Yes
For Model(s):
41, 43, 46R
Seat Material:
Medium Green Nylon
Bolster and Seat Facing Material:
Light Green Cordaveen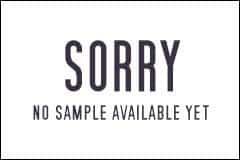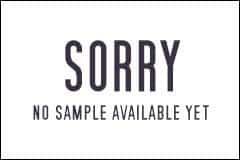 Standard Trim?
No
For Model(s):
41, 43, 46R
Seat & Bolster Material 1:
Light Green Cordaveen
Seat & Bolster Material 2:
Medium Green Nylon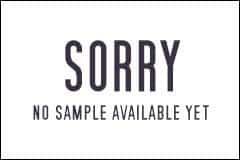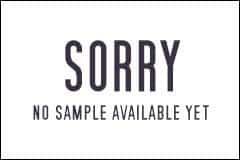 Standard Trim?
Yes
For Model(s):
46C
Seat & Bolster Material 1:
Light Blue Cordaveen
Seat & Bolster Material 2:
Medium Blue Plain Cordaveen
Standard Trim?
No
For Model(s):
46R
Seat & Bolster Material 1:
Light Blue Cordaveen
Seat & Bolster Material 2:
Blue Cordaveen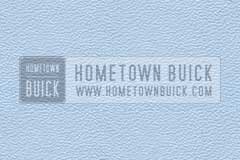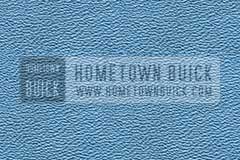 Standard Trim?
Yes
For Model(s):
41, 43, 46R, 48
Seat Material:
Blue Nylon Pattern Cloth
Bolster and Seat Facing Material:
Light Blue Perforated Cordaveen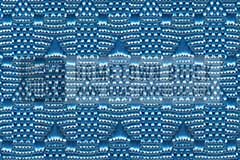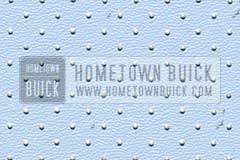 Standard Trim?
No
For Model(s):
41, 43, 46R, 48
Seat & Bolster Material 1:
Light Blue Cordaveen
Seat & Bolster Material 2:
Blue Nylon Pattern Cloth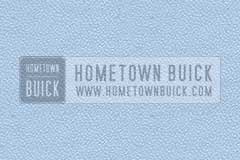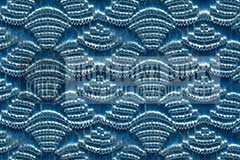 Standard Trim?
Yes
For Model(s):
49
Seat & Bolster Material 1:
Light Blue Plain Cordaveen
Seat & Bolster Material 2:
Medium Blue Plain Cordaveen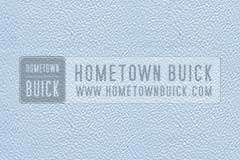 Standard Trim?
Yes
For Model(s):
41, 43, 46R
Seat Material:
Medium Blue Nylon
Bolster and Seat Facing Material:
Light Blue Cordaveen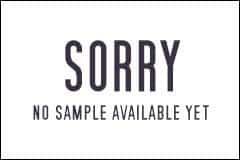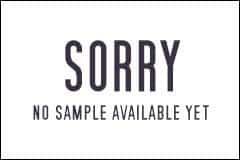 Standard Trim?
Yes
For Model(s):
41, 43, 46R
Seat & Bolster Material 1:
Light Blue Cordaveen
Seat & Bolster Material 2:
Medium Blue Nylon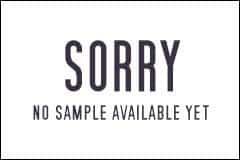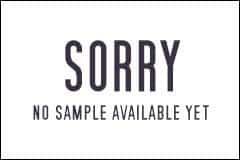 Standard Trim?
Yes
For Model(s):
46C
Seat & Bolster Material 1:
Ivory Cordaveen
Seat & Bolster Material 2:
Black Plain Cordaveen
Standard Trim?
Yes
For Model(s):
41, 43, 46R, 48
Seat Material:
Black Pattern Cloth
Bolster and Seat Facing Material:
Red Perforated Cordaveen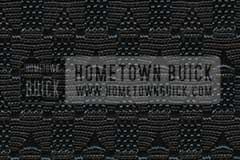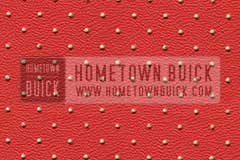 Standard Trim?
No
For Model(s):
41, 43, 46R, 48
Seat & Bolster Material 1:
Ivory Cordaveen
Seat & Bolster Material 2:
Black Nylon Pattern Cloth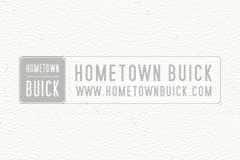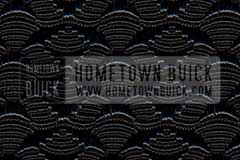 Standard Trim?
No
For Model(s):
41, 43, 46R, 48
Seat & Bolster Material 1:
Red Cordaveen
Seat & Bolster Material 2:
Black Pattern Cloth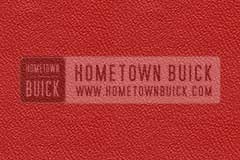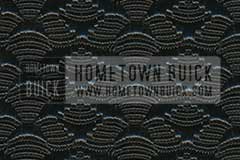 Standard Trim?
No
For Model(s):
41, 43, 46R, 48
Seat & Bolster Material 1:
Ivory Cordaveen
Seat & Bolster Material 2:
Black Plain Cordaveen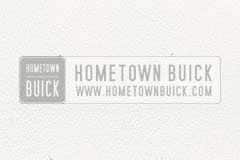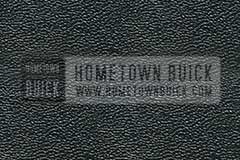 Standard Trim?
Yes
For Model(s):
49
Seat & Bolster Material 1:
Ivory Plain Cordaveen
Seat & Bolster Material 2:
Black Plain Cordaveen
Standard Trim?
Yes
For Model(s):
41, 43, 46R, 48
Bolster & Seat Facing Material:
Red Cordaveen
Seat & Bolster Material:
Black Nylon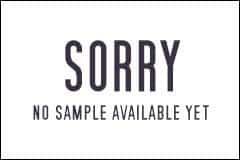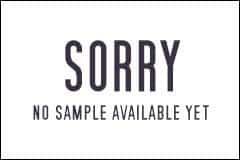 Standard Trim?
No
For Model(s):
41, 43, 46R
Seat & Bolster Material 1:
Red Cordaveen
Seat & Bolster Material 2:
Black Nylon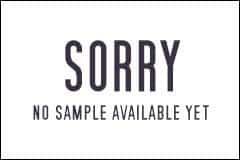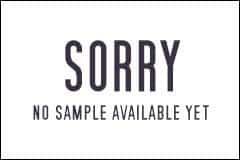 Standard Trim?
No
For Model(s):
41, 43, 46R
Seat & Bolster Material 1:
Ivory Cordaveen
Seat & Bolster Material 2:
Black Nylon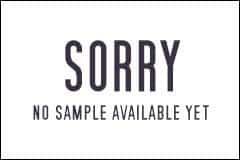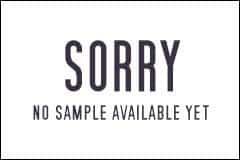 Standard Trim?
Yes
For Model(s):
49
Seat & Bolster Material 1:
Ivory Plain Cordaveen
Seat & Bolster Material 2:
Black Plain Cordaveen
Standard Trim?
No
For Model(s):
46R
Seat & Bolster Material 1:
Red Cordaveen
Seat & Bolster Material 2:
Black Nylon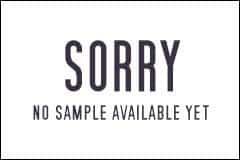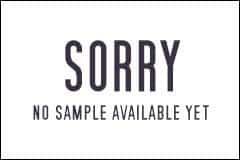 Standard Trim?
No
For Model(s):
46R
Seat & Bolster Material 1:
Ivory Cordaveen
Seat & Bolster Material 2:
Black Nylon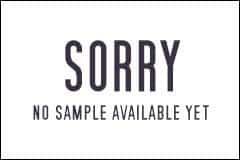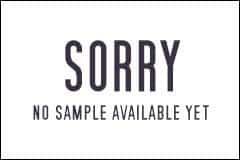 Standard Trim?
Yes
For Model(s):
56C
Seat & Bolster Material:
Red Cordaveen
Seat, Bolster & Seat Facing Material:
Red Cordaveen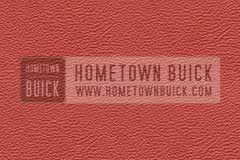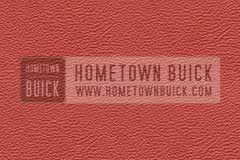 Standard Trim?
Yes
For Model(s):
56C
Seat & Bolster Material:
Light Green Cordaveen
Seat, Bolster & Seat Facing Material:
Medium Green Cordaveen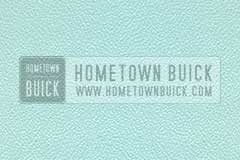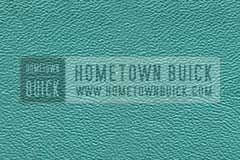 Standard Trim?
Yes
For Model(s):
52
Seat & Bolster Material:
Green Nylon Pattern Cloth
Bolster Material:
Light Green Perforated Cordaveen
Seat Facing Material:
Plain Cordaveen matching Bolster Material
Standard Trim?
Yes, (53, 56R), No (52)
For Model(s):
52, 53, 56R
Seat & Bolster Material:
Green Nylon Pattern Cloth
Bolster & Seat Facing Material:
Light Green Plain Cordaveen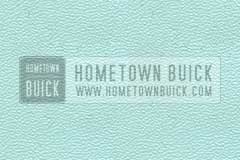 Standard Trim?
Yes
For Model(s):
56C
Seat & Bolster Material:
Light Blue Cordaveen
Seat, Bolster & Seat Facing Material:
Medium Green Cordaveen
Standard Trim?
Yes
For Model(s):
52
Seat & Bolster Material:
Blue Nylon Pattern Cloth
Bolster Material:
Light Blue Perforated Cordaveen
Seat Facing Material:
Plain Cordaveen matching Bolster Material
Standard Trim?
Yes, (53, 56R), No (52)
For Model(s):
52, 53, 56R
Seat & Bolster Material:
Blue Nylon Pattern Cloth
Bolster & Seat Facing Material:
Light Blue Plain Cordaveen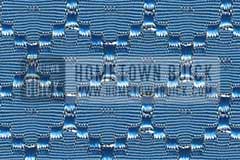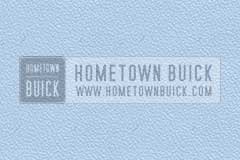 Standard Trim?
Yes
For Model(s):
56C
Seat & Bolster Material:
Ivory Cordaveen
Seat, Bolster & Seat Facing Material:
Black Cordaveen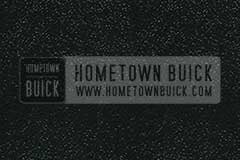 Standard Trim?
Yes
For Model(s):
52
Seat & Bolster Material:
Black Nylon Pattern Cloth
Bolster Material:
Red Perforated Cordaveen
Seat Facing Material:
Plain Cordaveen matching Bolster Material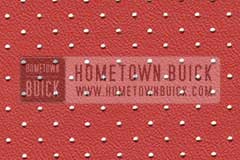 Standard Trim?
Yes, (53, 56R), No (52)
For Model(s):
52, 53, 56R
Seat & Bolster Material:
Black Nylon Pattern Cloth
Bolster & Seat Facing Material:
Ivory Plain Cordaveen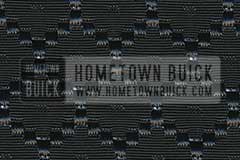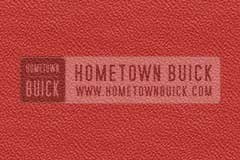 Standard Trim?
Yes, (53, 56R), No (52)
For Model(s):
52, 53, 56R
Seat & Bolster Material:
Black Nylon Pattern Cloth
Bolster & Seat Facing Material:
Red Plain Cordaveen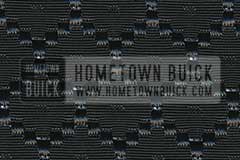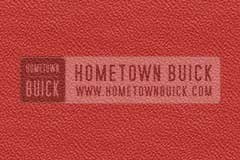 Standard Trim?
Yes
For Model(s):
66C
Material 1:
Red Cordaveen
Material 2:
Red Cordaveen
Material 3:
Red Leather
Standard Trim?
Yes
For Model(s):
69
Seat, Bolster & Seat Facing Material:
Ivory Cordaveen
Seat & Bolster Material:
Red Cordaveen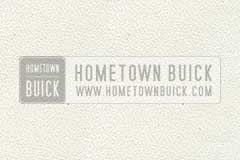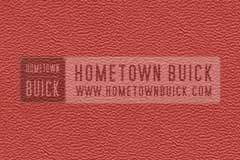 Standard Trim?
Yes
For Model(s):
66C
Material 1:
Light Green Cordaveen
Material 2:
Medium Green Cordaveen
Material 3:
Green Leather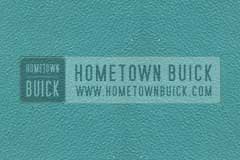 Standard Trim?
Yes
For Model(s):
66R
Seat & Bolster Material:
Medium Green Cordaveen
Bolster Material:
Medium Green Cordaveen
Seat Facing Material:
Light Green Cordaveen
Standard Trim?
Yes
For Model(s):
63, 66R
Seat & Bolster Material:
Green Nylon Pattern
Bolster Material:
Medium Green Cordaveen
Seat Facing Material:
Light Green Cordaveen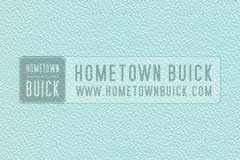 Standard Trim?
Yes
For Model(s):
69
Seat, Bolster & Seat Facing Material:
Light Green Cordaveen
Seat & Bolster Material:
Medium Green Cordaveen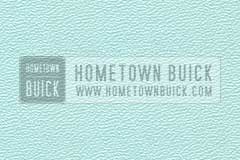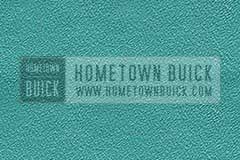 Standard Trim?
Yes
For Model(s):
66C
Material 1:
Light Blue Cordaveen
Material 2:
Medium Blue Cordaveen
Material 3:
Blue Leather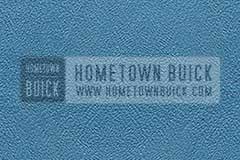 Standard Trim?
Yes
For Model(s):
66R
Seat & Bolster Material:
Medium Blue Cordaveen
Bolster Material:
Medium Blue Cordaveen
Seat Facing Material:
Light Blue Cordaveen
Standard Trim?
Yes
For Model(s):
63, 66R
Seat & Bolster Material:
Blue Nylon Pattern
Bolster Material:
Medium Blue Cordaveen
Seat Facing Material:
Light Blue Cordaveen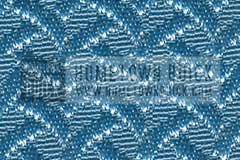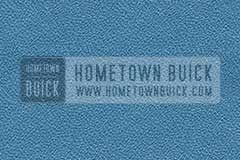 Standard Trim?
Yes
For Model(s):
69
Seat, Bolster & Seat Facing Material:
Light Blue Cordaveen
Seat & Bolster Material:
Medium Blue Cordaveen
Standard Trim?
Yes
For Model(s):
66C
Material 1:
Ivory Cordaveen
Material 2:
Black Cordaveen
Material 3:
Black Leather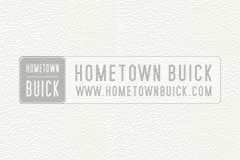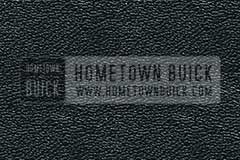 Standard Trim?
Yes
For Model(s):
63, 66R
Seat & Bolster Material:
Ivory Nylon Pattern
Bolster Material:
Ivory Cordaveen
Seat Facing Material:
Ivory Cordaveen
Standard Trim?
Yes
For Model(s):
63, 66R
Seat & Bolster Material:
Red Nylon Pattern
Bolster Material:
Red Cordaveen
Seat Facing Material:
Red Cordaveen
Standard Trim?
Yes
For Model(s):
66R
Seat & Bolster Material:
Black Nylon Pattern
Bolster Material:
Ivory Cordaveen
Seat Facing Material:
Ivory Cordaveen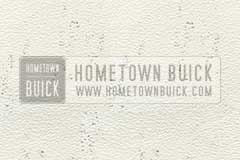 Standard Trim?
Yes
For Model(s):
69
Seat, Bolster & Seat Facing Material:
Ivory Cordaveen
Seat & Bolster Material:
Black Plain Cordaveen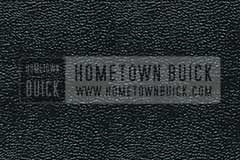 Standard Trim?
Yes
For Model(s):
69
Seat, Bolster & Seat Facing Material:
Beige Cordaveen
Seat & Bolster Material:
Tan Plain Cordaveen
Standard Trim?
Yes
For Model(s):
76C
Seat & Bolster Material 1:
Light Blue Leather
Seat & Bolster Material 2:
Medium Blue Leather
Seat Facing Material (no sample):
Light Blue Cordaveen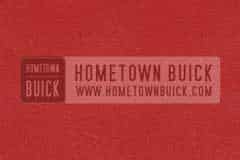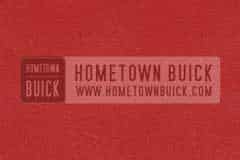 Standard Trim?
Yes
For Model(s):
76C
Seat & Bolster Material 1:
Light Blue Leather
Seat & Bolster Material 2:
Medium Blue Leather
Seat Facing Material (no sample):
Light Blue Cordaveen
Standard Trim?
Yes
For Model(s):
72, 73, 76R
Bolster & Seat Facing Material:
Light Green Cordaveen
Seat & Bolster Material:
Green Star Nylon
Standard Trim?
Yes
For Model(s):
72, 73, 76R
Bolster & Seat Facing Material:
Light Green Cordaveen
Seat & Bolster Material:
Green Sculptured Brocade Pattern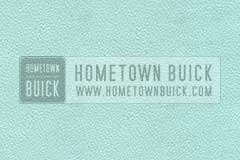 Standard Trim?
Yes
For Model(s):
76C
Seat & Bolster Material 1:
Light Blue Leather
Seat & Bolster Material 2:
Medium Blue Leather
Seat Facing Material (no sample):
Light Blue Cordaveen
Standard Trim?
Yes
For Model(s):
72, 73, 76R
Bolster & Seat Facing Material:
Light Blue Cordaveen
Seat & Bolster Material:
Blue Star Nylon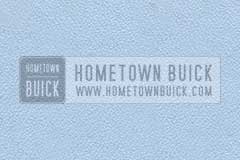 Standard Trim?
Yes
For Model(s):
72, 73, 76R
Bolster & Seat Facing Material:
Light Blue Cordaveen
Seat & Bolster Material:
Blue Sculptured Brocade Pattern
Standard Trim?
Yes
For Model(s):
76C
Seat & Bolster Material 1:
Light Blue Leather
Seat & Bolster Material 2:
Medium Blue Leather
Seat Facing Material (no sample):
Light Blue Cordaveen
Standard Trim?
Yes
For Model(s):
73, 76R
Bolster & Seat Facing Material:
Ivory Cordaveen
Seat & Bolster Material:
Black Star Nylon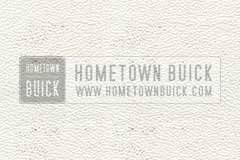 Standard Trim?
Yes
For Model(s):
72, 73, 76R
Bolster & Seat Facing Material:
Red Cordaveen
Seat & Bolster Material:
Black Star Nylon
Standard Trim?
Yes
For Model(s):
72, 73, 76R
Bolster & Seat Facing Material:
Red Cordaveen
Seat & Bolster Material:
Black Sculptured Brocade Pattern
1956 Buick Interior Trim Combinations Statistics