1952 Buick Interior Trim Combinations
Having a hard to time to see the differences between a 1951 and a 1952 Buick? Well, you're not alone! You only see the changes when you know them. Maybe this was a major factor why Buick sales suffered for 1952. On the other hand, all car manufacturers had a tough year.
The 1952 Buick interior trim combinations were increased as well as the seat and bolster materials. There were so many combinations as never before. Broadcloth and Leather were the materials of choice again. One remarkable change in interiors is the higher amount of two-tone trim combinations. People seem to ask for more interior luxury and colors. For 1952 Buick Interior Trim Combinations there is one rule: The higher the series, the more combinations. In the low-cost Special series, buyers had no choice (besides the Special Convertible) – Buick offered only one interior trim – which was used for several models.
On this page you find all 1952 Buick interior trim combination samples out of our 1952 Buick Trim Album. Dealers received it at the beginning of new model line sales start. We've added the trim combinations that were added throughout the year, but samples are hard to find.
1952 Buick Interior Trim Combinations
Standard Trim?
Yes
For Model(s):
41, 46, 46S, 48
Seat Material:
Grey Pattern Cloth
Bolster Material:
Grey Pattern Cloth
Standard Trim?
Yes
For Model(s):
41D, 45R, 48D
Seat Material:
Grey Nylon Cloth
Bolster Material:
Grey Nylon Cloth
Standard Trim?
Yes
For Model(s):
46C
Seat Material:
Red Leather
Bolster Material:
Red Leather
Standard Trim?
Yes
For Model(s):
46C
Seat Material:
Blue Leather
Bolster Material:
Blue Leather
Standard Trim?
Yes
For Model(s):
46C
Seat Material:
Green Leather
Bolster Material:
Green Leather
Standard Trim?
Yes
For Model(s):
46C
Seat Material:
Black Leather
Bolster Material:
Black Leather
Standard Trim?
No
For Model(s):
41D
Seat Material:
Dark Green Broadcloth
Bolster Material:
Light Green Broadcloth
Standard Trim?
Yes
For Model(s):
52
Seat Material:
Dark Grey Broadcloth
Bolster Material:
Light Grey Broadcloth
Standard Trim?
Yes
For Model(s):
56C
Seat Material:
Red Leather
Bolster Material:
Red Leather
Standard Trim?
Yes
For Model(s):
56C
Seat Material:
Dark Blue Leather
Bolster Material:
Dark Blue Leather
Standard Trim?
Yes
For Model(s):
56C
Seat Material:
Dark Green Leather
Bolster Material:
Dark Green Leather
Standard Trim?
Yes
For Model(s):
56C
Seat Material:
Black Leather
Bolster Material:
Black Leather
Standard Trim?
Yes
For Model(s):
56C
Seat Material:
Tan Leather
Bolster Material:
Tan Leather
Standard Trim?
Yes
For Model(s):
52
Seat Material:
Dark Green Broadcloth
Bolster Material:
Light Green Broadcloth
Standard Trim?
Yes
For Model(s):
56R
Seat Material:
Black Nylon Cloth
Bolster Material:
Light Grey Broadcloth
Standard Trim?
Yes
For Model(s):
56R
Seat Material:
Light Grey Broadcloth
Bolster Material:
Red Leather
Standard Trim?
Yes
For Model(s):
56R
Seat Material:
Dark Green Cloth
Bolster Material:
Light Green Leather
Standard Trim?
Yes
For Model(s):
72R
Seat Material:
Grey Broadcloth
Bolster Material:
Grey Broadcloth
Standard Trim?
Yes
For Model(s):
72R
Seat Material:
Dark Green Broadcloth
Bolster Material:
Light Green Broadcloth
Standard Trim?
Yes
For Model(s):
72R
Seat Material:
Dark Blue Broadcloth
Bolster Material:
Light Blue Broadcloth
Standard Trim?
Yes
For Model(s):
76C
Seat Material:
Red Leather
Bolster Material:
Red Leather
Standard Trim?
Yes
For Model(s):
76C
Seat Material:
Light Blue Leather
Bolster Material:
Dark Blue Leather
Standard Trim?
Yes
For Model(s):
76C
Seat Material:
Light Green Leather
Bolster Material:
Dark Green Leather
Standard Trim?
Yes
For Model(s):
76C
Seat Material:
Black Leather
Bolster Material:
Black Leather
Standard Trim?
Yes
For Model(s):
76C
Seat Material:
Tan Leather
Bolster Material:
Tan Leather
Standard Trim?
Yes
For Model(s):
n/a
Seat Material:
Dark Green Nylon Gabardine
Bolster Material:
Light Green Nylon Gabardine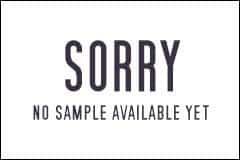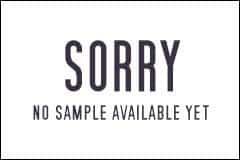 Standard Trim?
Yes
For Model(s):
76R
Seat Material:
Grey Broadcloth
Bolster Material:
Grey Broadcloth
Standard Trim?
Yes
For Model(s):
76R
Seat Material:
Beige Nylon Cloth
Bolster Material:
Red Leather
Standard Trim?
Yes
For Model(s):
76R
Seat Material:
Blue Nylon Cloth
Bolster Material:
Dark Blue Leather
Standard Trim?
Yes
For Model(s):
76R
Seat Material:
Green Nylon Cloth
Bolster Material:
Dark Green Leather
Standard Trim?
Yes
For Model(s):
n/a
Seat Material:
Red Leather
Bolster Material:
Red Leather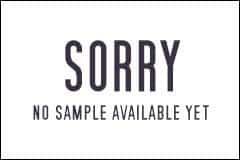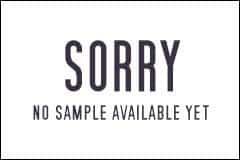 Standard Trim?
Yes
For Model(s):
n/a
Seat Material:
Dark Blue Leather
Bolster Material:
Dark Blue Leather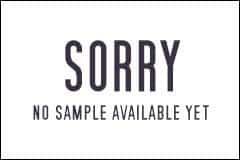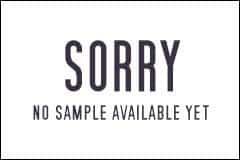 Standard Trim?
Yes
For Model(s):
n/a
Seat Material:
Dark Green Leather
Bolster Material:
Dark Green Leather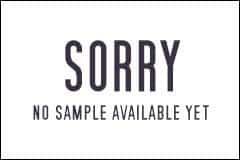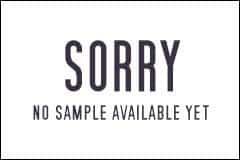 Standard Trim?
Yes
For Model(s):
59, 79R
Seat Material:
Blue Leatherette
Bolster Material:
Blue Leatherette
Standard Trim?
Yes
For Model(s):
59, 79R
Seat Material:
Green Leatherette
Bolster Material:
Green Leatherette
Standard Trim?
Yes
For Model(s):
59, 79R
Seat Material:
Red Leatherette
Bolster Material:
Red Leatherette
Standard Trim?
Yes
For Model(s):
59, 79R
Seat Material:
Black Leatherette
Bolster Material:
Black Leatherette
Standard Trim?
Yes
For Model(s):
59, 79R
Seat Material:
Tan Leatherette
Bolster Material:
Tan Leatherette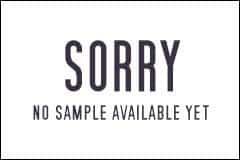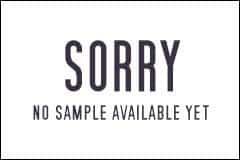 1952 Buick Interior Trim Combinations Statistics